"Celebrity Bloggers" is a term I use to describe those bloggers who are so well known in bloggy-land that they no longer take the time to visit others blogs, and simply expect people to read theirs.
No, they're not
"
real celebrity blogs"
but some sure act like they are. I understand that when you become so popular and you get over 1,000+ followers and every post gets 200+ comments, it would be a little difficult to visit everyone's blog and leave some bloggy love especially if you have a job and kids and a life outside of the blogging world--CRAZY HUH? I'm guilty of reading a blog and not commenting. Sometimes it's for one or more of these reasons:
Someone already said what I was thinking.

I stumbled on a blog and thought they are freaks too interesting

for my taste buds

.

The post is related to something that I personally can't relate to and then I don't know what to say (but they will know I was there thanks to their "stalker tracker" so I have to say

SOMETHING

) so I end up saying something stupid like

"

It's okay...just go get drunk"

.
Enlightening, I know. I should charge by the comment for my services.
But what irritates me the most is when a person has nowhere
near
that type of following but
YOU
leave them comments, repeatedly, and you get nothing. Ever. It sucks. And then you wonder,
Did I say something wrong or offend them?
because I can do that sometimes on purpose accident.
So eventually, you leave another comment. And nothing again. It's like going up to someone and saying
"
Will you be my friend?"
and they answer you by stomping on your heart at the same time and saying
"
HELL NO"
.
Okay..it's not
that
bad but you get the picture. That's when I stop following. I enjoy reading them but if you don't have time to leave me a comment, then I don't like you anymore! Enough said.
I also don't think that just because I'm following you, that you have to follow me (but I think it's a nice gesture). If I leave you a comment, it would be nice to get one back. (Unless you're one of those annoying "giveaway" blogs. Please don't be my friend. Some people like that kind of blog. I'm not one of those people.)
Here are
3
of my personal fav blogs that have a larger following but still manage to make it over to my little known blog and leave me some comment love:
B
oobies, Babies and a Blog--2,022 follower
s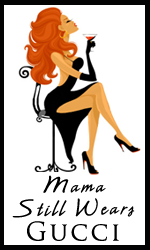 Gucci Mama--557 follower
s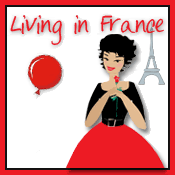 And do you see those buttons on the right of this page? Those are OUR buttons to our personal blogs. We are EXCELLENT at leaving comments so come visit us, follow us, leave us comments, tell your friends, and we'll return the favor.
*Please, for the love of blogging, make sure your email notification is turned on. Non-reply bloggers are no fun because we can't reply to you. If you don't know how to turn it on, simply ask and I'll be happy to tell you! =)
Who doesn't like to recieve a comment? Who doesn't like to receive a
new
comment from a
new
follower? Are you reading this post right now and thinking about
NOT
commenting?