Now that Christmas is winding down we are curious as to your Holiday Traditions.
The Montgomery family has a few...
Santa pics at our fav shopping area. They have had the same Santa for over 14 years!
This is mandatory through college.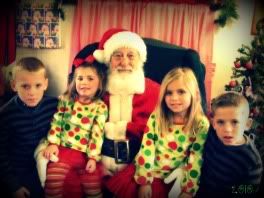 Candlelight Service on Christmas Eve. The Montgomery's did not burn the church down,
thank you Lord.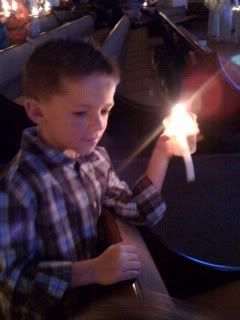 One gift to open on Christmas Eve and it is always matching pj's for Christmas morning.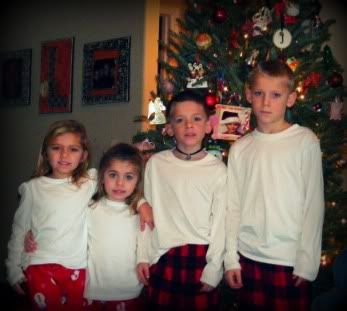 Someone always gets reindeer antlers.
Family prayer before we eat. Some take this prayer time very seriously.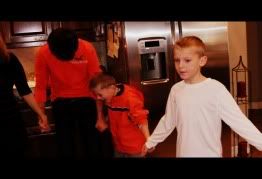 We toast the blessings of the year and for the new year.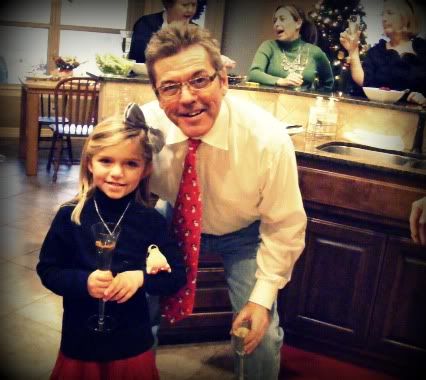 It's only apple juice people, no serving to minors.
Merry, merry traditions make family holidays special.
So what are your favorite holiday traditions? Please share with us!
You know the drill...
1. Answer the question on your blog (or in the comments sections if you haven't a blog).
2. If you answer the question on your blog, add your name and direct link to our MckLinky.
3. Grab our button from the sidebar and post it either in your reply post or on your blog.
4. Follow our blog, if you don't already.
5. Be sure to visit some or all of the blogs who link up and share some comment love.
6. Enjoy and have some fun!
Happy Monday,
Mrs. Montgomery