So many things have been reported surrounding Whitney Houston's untimely death. We RHOK girls would like to pay tribute to her by sharing our favorite memories of Whitney Houston.
Dearest Whitney:
Thank you for knowing we wanted to dance with somebody. The greatest love of all, was my first slow dance in junior high. Even though I was a foot taller than him, it is still a wonderful butterfly in the tummy memory. Likewise, he was definitely not the greatest love. But I will always love you for all the great memories, dances and Pom Pom routines you were a part of.
*Sigh* How will I know he's all the man I need, without you? Didn't you almost have it all? But now you know where all the broken hearts go.
I'll be saving all my love for you, and the memories all your songs bring back.
Mrs. Sinclair
My husband's sister sang, "I'll Always Love You" at our wedding. I think we were 1 in a billion couples that have that song as a part of their ceremony.
Mrs. Albright
Here is Jennifer Hudson performing "I Will Always Love You" last night at the Grammy's in case you missed it...
My favorite Whitney memory is the end of "Body Guard". I mean really, what girl doesn't dream of having her own, personal body guard, who vows never to leave her.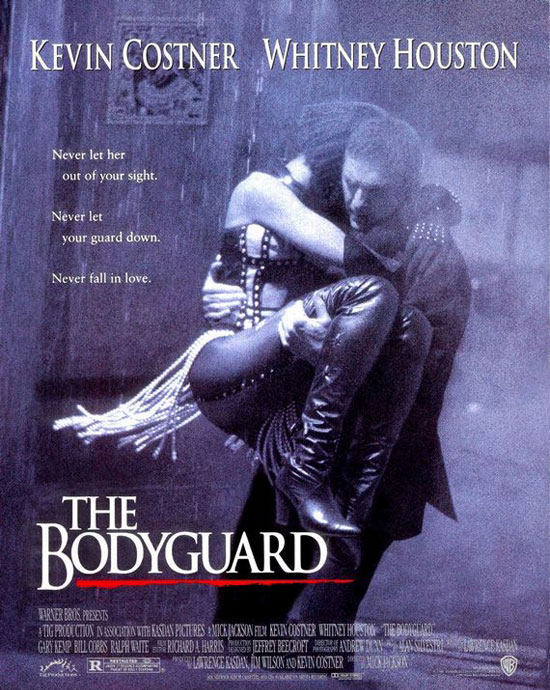 Going to rent this one again.
Do you have a Whitney Houston moment? Share your favorite Whitney memory with us today.
We are praying for Whitney's children, mother, family & friends.
xo~
Mrs. Montgomery
Trying to hit the high notes like a...